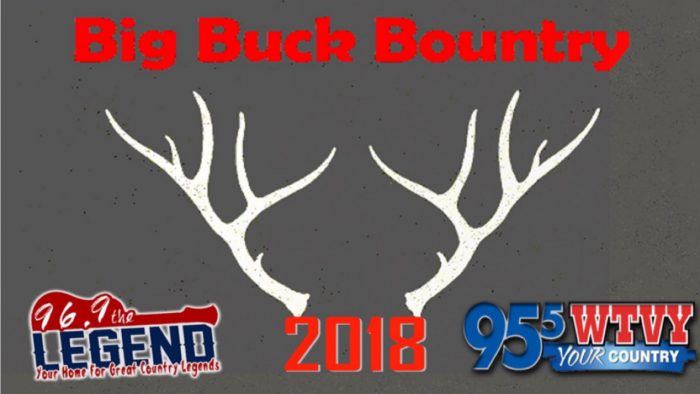 Please read the official Big Buck  Bounty rules thoroughly for complete details.
Entering the Your Country 95.5 WTVY and 96.9 The Legend Big Buck Bounty is very easy. Just take your buck harvest to David Collins Taxidermy, Backyard Cabin Taxidermy, Rubo's in Fort Gaines, or Pilcher's Deer processing in Bonifay. An address for each of these is located on the "Taxidermists" tab. The taxidermist will score your deer and then take it to their shop for whatever mounting you choose. If you aren't going to use one of these taxidermists to mount your deer, you'll bring it at the end of the season for scoring to avoid caping and storage fees. Once your buck is scored, you'll then decide to enter your harvest in the Bow or Youth divisions, if eligible, or it will go into the Open division. Weekly winners come are not specific to either division, just the highest scoring deer for that week. All winners other than weekly winners will be announced at the end of the season.
See complete list of prizes HERE
Make sure you get a picture with your harvest, so the taxidermist can send it in to put on the website.