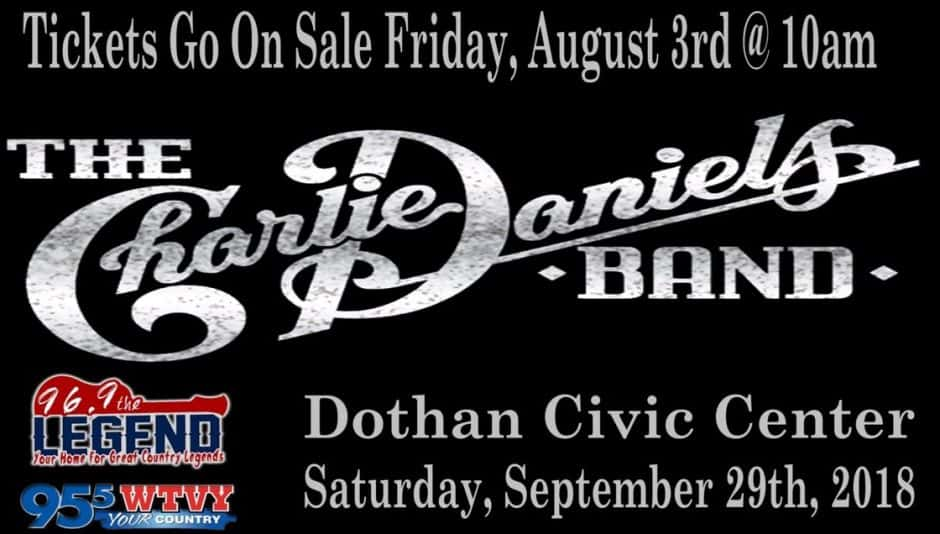 GET READY!!  THE LIVING LEGEND AND COUNTRY
MUSIC HALL OF FAMER IS COMING TO TOWN!
IT'S THE CHARLIE DANIELS BAND IN THE DOTHAN
CIVIC CENTER, SATURDAY, SEPTEMBER 29TH .
THE CDB! LIVE!  TICKETS GO ON SALE FRIDAY,
AUGUST 3RD AT 10AM AT THE DOTHAN CIVIC
CENTER BOX OFFICE.  BUT YOU CAN WIN EM
BEFORE YOU CAN BUY EM BEGINNING MONDAY!
THE CHARLIE DANIELS BAND IS COMING,
SATURDAY, SEPTEMBER 29TH WITH 96 NINE THE
LEGEND AND YOU COUNTRY 95 FIVE WTVY!